Bankruptcy fraud punishable by fines, jail time
It can be tempting to try to hold onto seemingly untraceable assets – like cash – during a bankruptcy filing. But concealing any assets constitutes bankruptcy fraud. This federal crime is punishable by large fines and/or serious jail time.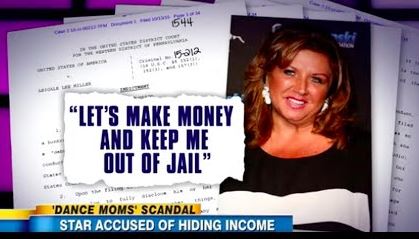 Someone who learned that the hard way is Dance Moms reality TV star Abby Lee Miller, who recently pleaded guilty to bankruptcy fraud, the result of attempting to conceal over $750,000 in income. She will be sentenced in October, and will likely face at least some time behind bars.
For more information, click here to read my latest article: Bankruptcy Fraud.