About Barbara Craig, Attorney at Law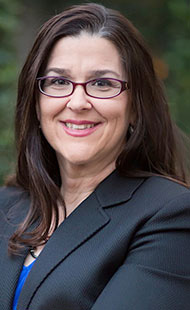 An attorney in private practice for more than 15 years, my focus is on developing creative legal solutions that provide the best possible outcomes for my clients. It has been said that justice is blind, but I find that is not always the case. I prefer that justice be fair, and I am tireless in my pursuit of equitable and dignified treatment for my clients.
Immediately after high school, I began my career in the US Navy, seeking financial assistance for my education, the opportunity to see the world, and a desire for adventure. Starting as an Engineman, I worked on diesel engines, air conditioning systems, and hydraulic systems. Later, I moved up to maintaining gas turbine engines and their electronic systems, eventually teaching at the Gas Turbine Technician A-school at Naval Station Great Lakes outside Chicago.
After ten years with the Navy and collecting a B.S. in electronics management from Southern Illinois University, I received a scholarship to attend Syracuse University's College of Law, graduating magna cum laude in 2003 with a Juris Doctor (J.D.) degree, and academic distinctions including dean's list and membership in the Justinian Honor Society.
After establishing and growing my private practice in the suburbs of Chicago for almost ten years, my husband and I decided to relocate to Southern California. Although we had many options, we specifically chose San Pedro as our new home. In addition to opening my office in downtown San Pedro, we consider ourselves blessed to have purchased our own piece of this historic city, and are now proud residents of Central San Pedro.
Although I've found success as an attorney-at-law, I've never forgotten my roots; growing up in humble surroundings, working as a mechanic and technician for a decade in the Navy, and becoming the first and only member of my immediate family to graduate from college. I like to think that my background equips me with empathy for the challenges my clients often face, and at the same time, the toughness, determination, and legal knowledge necessary to provide them with effective representation.
My primary areas of practice are estate planning, including wills, living trusts and trust administration; probate law, bankruptcy, and real estate law, with a special emphasis on helping my clients protect their valuable assets for the benefit of their families now, and in the years to come.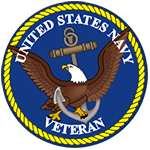 Admitted to Practice In The California Supreme Court
September 2012
Admitted to Practice In The U.S. District Court
February 2013
Admitted to Practice In The Illinois Supreme Court
November 2003
Syracuse University College of Law
Juris Doctor, Magna Cum Laude
May 2003
Active Duty Enlisted Service Member, United States Navy
1990 – 2000
Southern Illinois University
Bachelors of Science
December 1998